It has been three years.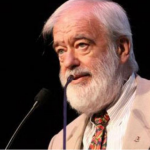 I JUST finished working on a 600 page pictorial history of the Stockbridge-Munsee band of Mohicans. It was a great team effort and I'm very proud of how it turned out.  It should be for sale on Amazon in the coming month or two.  I'm not sure yet how the tribe is handling that aspect of distribution. But, I'm sure we'll get it all sorted out shortly.
 Meanwhile I've been talking to a lot of Ray's friends and have a long way to go in the writing and assembling of a Pictorial Biography of Ray Shepardson.  Still, below is the first draft of the introduction to Ray's biography.  It'll most certainly be edited and crafted. but, I wanted to include it here on the third anniversary of his passing.
Even though we've been scanning photographs and documents in his archive for two and a half years, we still have a way to go.
One of the obstacles is simple.  I wasn't there when most of the photographs were taken. I don't know who and what I'm looking at. Some of the photographs are obvious .  I'm currently combing through thousands of photographs and uploading them and sharing them with Ray's friends and co-workers during many of the fabulous restorations.
If I haven't called you yet, hang in there!  I've been trying to find an easy way to share photos so that we may all collaboratively caption them.  Attempting to do this outside of the social media environment has a few special problems in ease of use on the programmers end.  I think we've found a solution that will be coming online next week.  After that, I can return to making phone calls and sending links to photos to help fuel the fires in the telling of your "Ray Story"
So , here is the first draft of the introduction.   As the writing and collection of stories continue, I'll post some of them here .
If
-Jeff Baas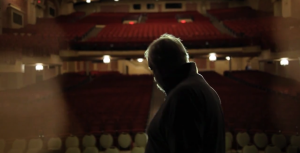 Introduction:
In April of  2014, I used to talk with Ray Shepardson most every day.  He and I were working together because he was on a mission. He wanted to see the spectacular musicals that were being self produced at the Paramount Theatre in Aurora, Illinois double their run times by packing up and then playing the Genesee Theatre in Waukegan, Illinois.  He had overseen the fabulous $23 million transformation and restoration of that 1920's downtown theatre into a world class performance space. To him, it was a crime that afterward, the theatre was barely being used.
Unfortunately, that theatre, which was  a masterpiece in restoration and design would play a large part of his undoing.  Those who knew Ray, knew he was an irresistible force. His history of accomplishment by the time he came to Waukegan  was legendary among performers, theatre enthusiasts, politicians and the specialty trades all over the country.  The Genesee Theatre restoration and its role in Ray's obsession had so many pieces to the puzzle that his reaction to the events can best be understood only after really understanding who Ray was and the incredible path that his strength of character and force of will allowed him to follow.
Two days before his passing, he and I walked through the Kenosha Theatre, a once opulent movie palace, in Kenosha, Wisconsin.  At one time it was called  "the most ornate interior in the state". My family and a dear friend had purchased the theatre and apartment complex in 1983 and through a series of unfortunate events, never realized our dream of seeing it restored.  As we stepped onto the stage and overlooked the water damaged plaster,  Ray was waving his arms and describing what lighting should go where and how the seating and aisle layout should look.  Huge concepts and minute details would accompany each other in the same sentence, followed by a light hearted comment or anecdote about a past problem at another venue.
Ray had a way of explaining a complex vision in terms that were accessible. His approach to restoring venerable theater buildings into viable entertainment complexes was always about making sure that the theatre worked.  Money could always restore a building back to its grandeur but, what good would that be if they weren't used as much as possible afterward?   Ray didn't just restore old theaters. He restored communities.  The celebration of human imagination was what theaters were designed to fulfill and Ray knew that the atmosphere of the spectacular and detailed interiors was a catalyst that made theatre patrons more conducive to the magic.  "Magical" was a word Ray used often.  He knew from first had experience the power of that magic.
He had many emotional experiences over the years watching the incredible talents of the many performers he'd witnessed on the stages that he helped bring back to life. Even years later, while discussing some of those moments, you could see his eyes well up and hear the quivering in his voice as the memories came rushing back. "Memories are everything" he would say.
As we came out of the old theatre that day, squinting like cave dwellers exiting  into the April sunshine, I made the remark to him that , during the same time we had been trying to restore this one theatre, he had restored over thirty three.  He could tell I was disheartened because there still wasn't a viable way forward for us, that I could tell. He simply looked at me and replied " I just think it is incredible that you've never given up hope"
Hope is a powerful emotion. Ray had it in abundance . There were times when it was the only fuel that kept him going when the odds seemed against him.  That is why I was stunned by the events that took place just hours after I left him two days later.  But, this book isn't about how he chose to leave us.  It is about the incredible things he did and the memories he left us with because he was here.  His legacy is enjoyed by millions of people every year and sadly, most of them don't even know his role in saving the incredible buildings where they are experiencing the true magic and power of human imagination. 
In the last few days of his life. Ray sat down in front of my camera and only scratched the surface  in telling his unique life's story.  In the last two and a half years, I've working to digitize every photo he ever took, and there are thousands of them.  I have my "Ray stories" and so  do the people that worked with him to accomplish what to many, seemed impossible.
His cantankerous  stubborn nature, his compassion , humor and his genius were all part of a man who was not only a force of nature , but a man  whom I and so many others were lucky to be able to say was a dear friend. 
This book contains some of Ray's most interesting photographs of the many restorations coupled with some of the greatest "Ray Stories"  that I was able to gather as I went on an adventure to find out more about what made Raymond K. Shepardson tick.  With any luck, dear reader, you will get a sense of the uniquely different human components that make up a man who was the definition of the word visionary.